Harvest Season 2021
Went to sleep in August and woke up in November!
If it weren't for the cool dry air and the earthy color tones we wouldn't believe that we are midway through the eleventh month of the year. Although the season approached quickly, we are happy it did because This. is. Harvest. Season. Late November/early December are generally the times of year when we can harvest the annual crop of sugarcane that first started sprouting back in February. This year was one of our most fertile growing seasons we've had in the past two decades, with ample amounts of rain and sunshine helping our cane grow lush and tall. Given the ideal conditions, our 2021 vintage of sugarcane is of impeccable quality and we are excited to enjoy the Rum that is made from this year's crop!
The prospect of a premature freeze led us to harvest this year's crop a little earlier than usual, but we were ready with all hands on deck ready to cut, shear, load, til, dig, chop, plant, press, and work from sunup to sundown(and even into the night) in order to make sure that every stalk of cane at Richland Estate was accounted for. In a span of less than two weeks, we harvested this year's crop and planted next year's crop, a task that is laborious and tiring but also rewarding. Even though our backs are achy and our hands worn, we were able to enjoy our time under the big blue sky and had our fair share of laughter and camaraderie while eating our boxed lunches.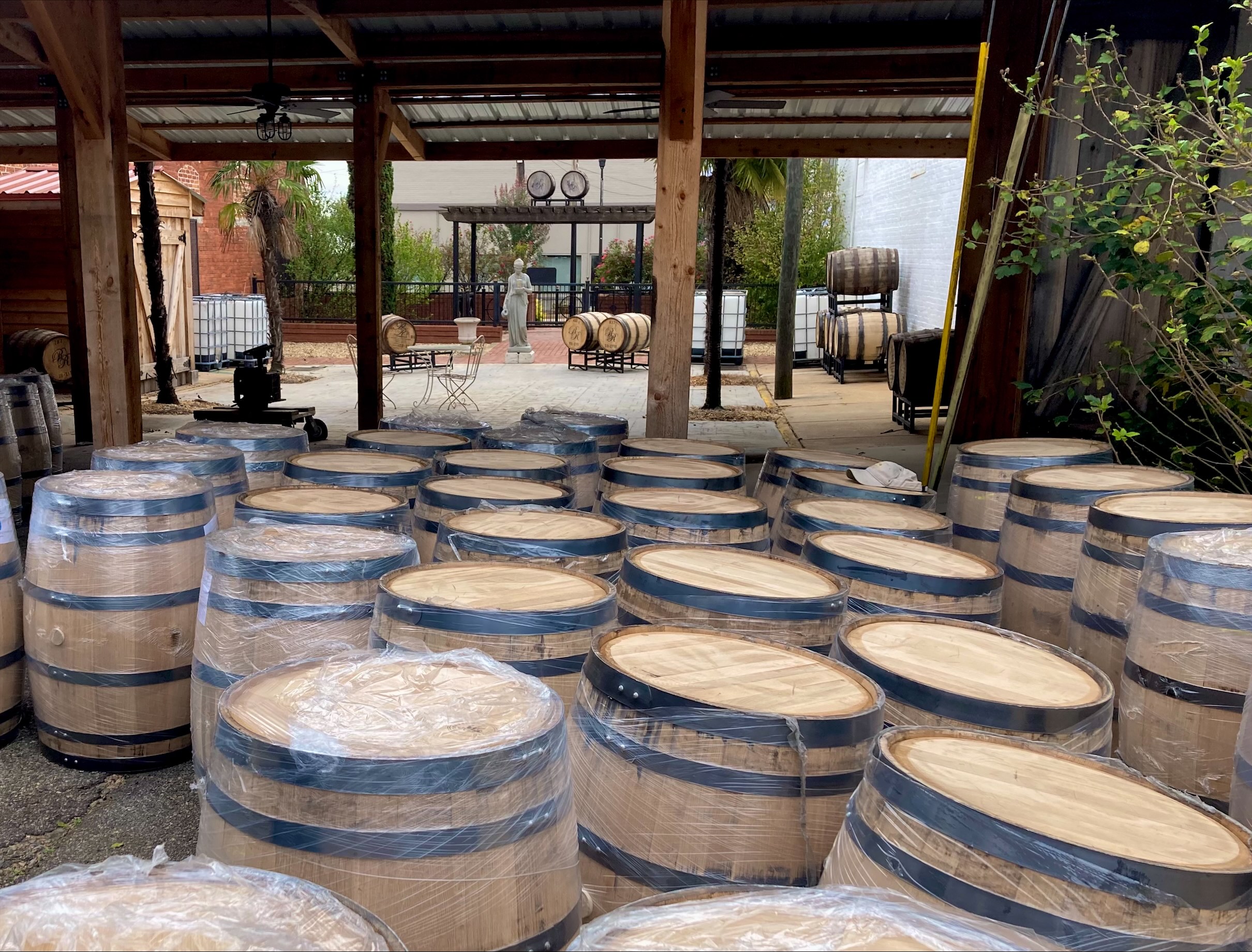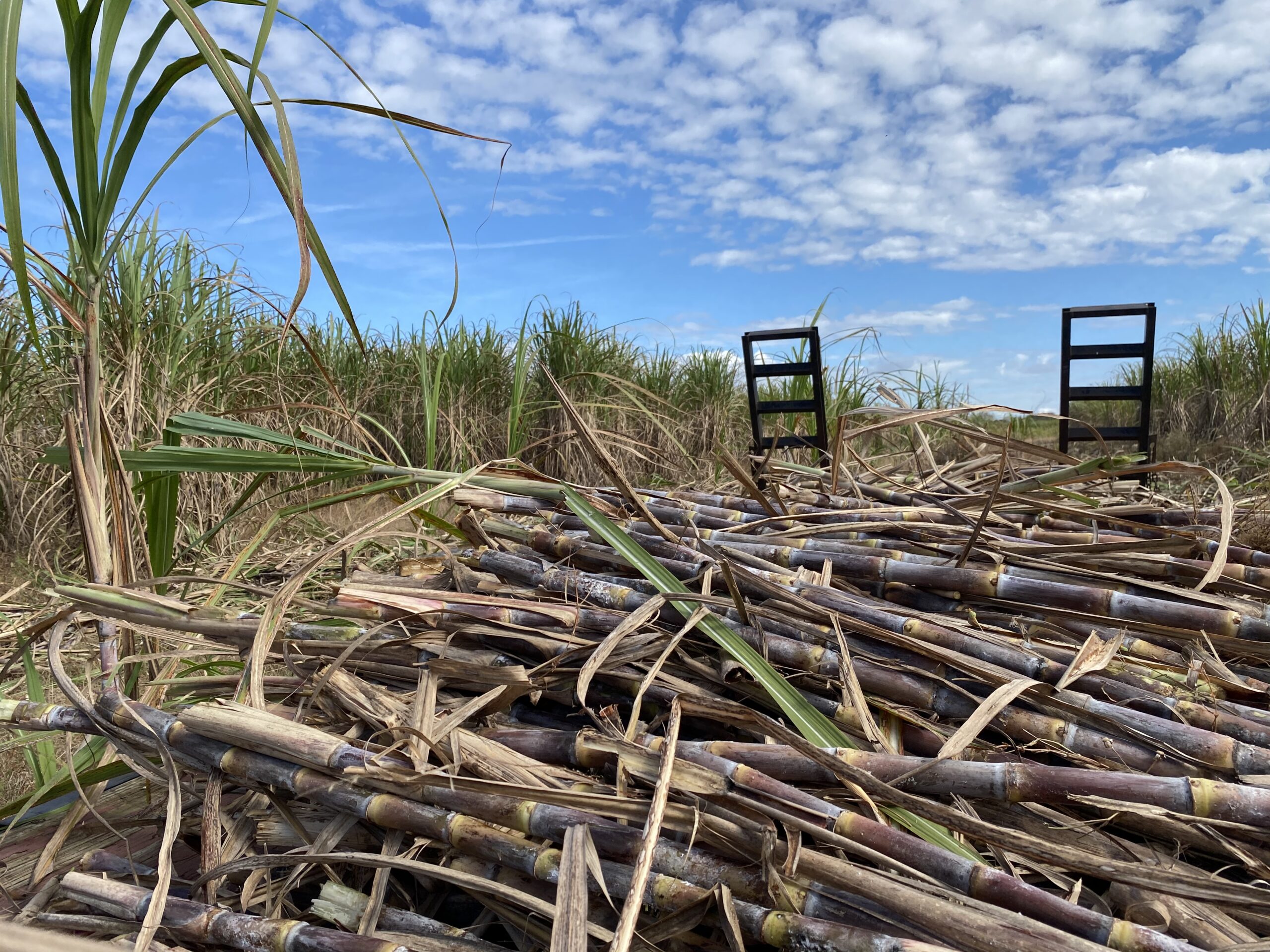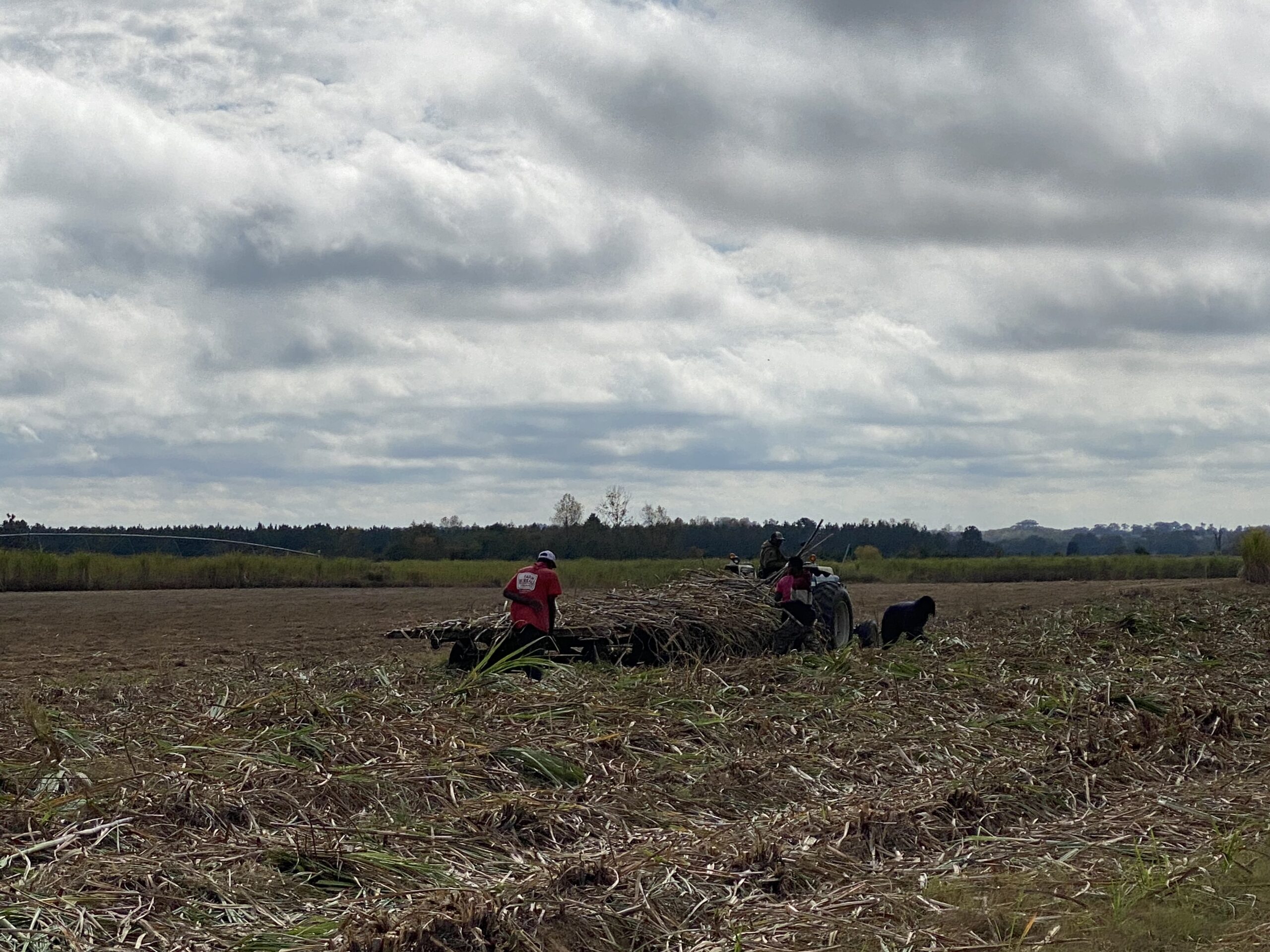 Some of this year's harvest, which has already been pressed and gradually heated/reduced into syrup, will be sent to Brunswick to Distill our brand new Platinum Label Virgin Coastal Georgia STILL STRENGTH Expression. Much of the rest of the syrup from this year's vintage will be stored and used in coming months to Distill batches of Rum in 2022, which means that we won't get to taste the exceptional qualities until at least 2026 or beyond…but patience rewards those who wait, and we will keep our hands out of the cookie jar to let the barrels work their magic without interruption. Speaking of Barrels, nearly 100 NEW American White Oak Barrels from Wisconsin arrived earlier this month. These beautiful Barrels were patiently air dried for six years, and built by the renowned Kelvin Cooperage in Kentucky (it's certainly nice to sneak a few of those barrels out of Bourbon Country in order to age a little rum).
The quality of our Rum is exemplified in every phase of our Rum Making Process; it begins on the farm with Sustainably Grown Sugarcane, it continues with the Proprietary Yeast we use for Fermenting, the traditional Alembic Copper Pot Stills, our Distillation technique, all the way to the Barrels and the Aging Process. Composing a masterpiece takes time, it takes skill, and it takes great people. Thank you to all the local farmers who came out to help us harvest this year's crop, thank you to our wonderful teams in Brunswick and Richland, and thank you, our patrons, for continuing to buy, sip, and share Richland Rum, i.e The Spirit Of Georgia®.